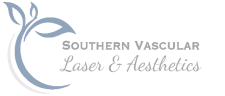 SkinPen® is the first FDA-approved microneedling device available in the U.S. and was awarded "Top Rated Treatment for Acne Scars" and "Top Skin Care Device" in the Aesthetic Everything® 2019 Aesthetic and Cosmetic Medicine Awards. Microneedling, also known as collagen induction therapy, is a minimally invasive skin rejuvenation procedure that helps minimize the signs of aging, improve the appearance of acne scars and rejuvenate aging skin. The SkinPen® microneedling device causes controlled micro-injuries that stimulate the body's natural wound healing process. The micro-injuries trigger the release of cytokines and growth factors that lead to the remodeling of collagen and elastin.
Reduces the signs of aging; skin texture, fine lines, and wrinkles
Improves the appearance of acne scarring
Minimally invasive procedure performed in-office with manageable recovery time
Safe for all skin types, light to dark
Effective on all body parts, including face, neck, and décolletage
How does SkinPen® work?
SkinPen® works by creating a series of hundreds of microscopic channels into the dermis to stimulate the skin's natural production of new collagen and elastin, helping skin to look and feel healthier.
What can I expect during treatment?
A topical anesthetic is applied prior to treatment. Generally, patients report feeling just the slight vibration of the SkinPen® during the treatment. The treatment typically takes about 30 minutes to an hour, depending on the size and number of areas treated and the degree of treatment requested by the patient.
What areas of the skin can be treated?
SkinPen® variable needle depth allows for maximum versatility, making it safe and effective to use on many parts of the body, including the face, neck, and décolletage. Talk to your SkinPen® provider to discuss your specific needs.
Is there downtime after microneedling?
The total healing time depends on each individual. Most patients have some slight swelling and redness/pinkness (like a mild to moderate sunburn) for two to four days following the microneedling procedure. Some people may see their skin return to normal in about 24 hours.
How many treatments are recommended?
The number of procedures required will be based upon your individual procedure goals and the overall health of your skin. Most patients receive a series of three procedures spaced about four weeks apart.
When will I see results?
The natural repair process of your own skin continues to progress through the course of several weeks. Damage that has occurred over an extensive period of time won't disappear immediately. You may not see the final result for up to six months following your final session. *Individual results will vary.
SkinPen® Microneedling with PRP
Microneedling with PRP is an FDA-approved treatment that involves the use of two procedures that work synergistically to rejuvenate skin. The PRP (Platelet-Rich-Plasma) procedure begins with an initial blood draw upon arrival to our office. Your specialist will then separate blood platelets and prepare the enriched plasma (growth factors, platelets, and stem cells) for reinsertion to predetermined treatment areas.
Your PRP has at least eight essential growth factors and signaling proteins, which are all anti-aging, collagen-stimulating, and recovery boosting agents that will leave your skin glowing. PRP combined with your SkinPen® treatment will maximize your results and allow your body to recover and heal in a shorter period of time. The PRP stimulates the collagen production that Microneedling causes and leaves you glowing.
IPL-Intense pulsed light is used to treat redness, "sun spots" or pigmented areas of the skin as well as small capillaries on the face. This is a great treatment for the winter months because staying out of the sun is crucial to the effectiveness of IPL. Sunlight can lead to the darkening of the treated areas. To get the very best results from IPL therapy, we recommend that our patients do 5 IPL (intense pulsed light) treatments, performed 4 weeks apart.
Schedule a complimentary consultation to learn more.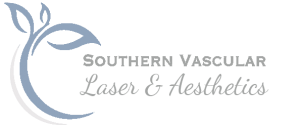 We offer extended hours or professional hours until 7pm the 2nd Monday of each month to better serve those who can't take off work or live out of town.
© Southern Vascular Specialist 2020
Office Hours
Mon – Thur
8:00am – 5:00pm
Friday
8:00am – 12:00pm
Contact Us
Southern Vascular Laser & Aesthetics
1019 East Jackson St
Thomasville, Georgia 31792