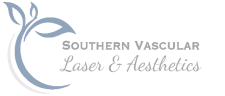 Extractions
(Blackheads, Millia) Manually unclogging pores or medical removal of milia.
Dermaplaning
A cosmetic procedure that removes the top, surface level of dead skin cells. It increases the absorption of topical products, softens the appearance of fine lines and wrinkles, and allows flawless makeup application.
Chemical Peels
A Chemical peel is one of the least invasive ways to improve the appearance of your skin. Although chemical peels are used mostly on the face, they can also be used to improve the skin on your neck, chest, back, and hands. Chemical peels are used to treat acne, age spots, fine lines and wrinkles, freckles, melasma, irregular skin pigmentation, rough skin and scaly patches, scars, sun-damaged skin.
*Discontinue Retinols or Glycolic Acid products 3-5 days prior to any peel. Avoid electrolysis a week before treatment. Accutane/Isotretinoin must be discontinued for 6 months before treatment after consulting your doctor.
Our practice offers a wide array of chemical peels including:
*Includes Free Dermaplaning
SkinCeutical MicroPeel®
Known as a "lunchtime peel," this is a mild peel, good for any age. Using Alpha Hydroxy Acids (AHA) you will notice your skin tone is improved, a brighter complexion, and minimized pores. You can expect to feel only mild tingling with this peel.
SkinCeutical MicroPeel® Plus
A 30-minute medium-grade peel designed to improve your skin texture, reduce the appearance of fine lines, decrease skin imperfections and hyperpigmentation. We love this peel for targeting post-inflammatory dark spots, acne, and hormonal acne.
PCA UltraPeel®
By far our most popular peel. Promoting even skin tone and softening lines and wrinkles are what makes this peel stand out! Give us 30 minutes and you will leave with a dewy glow.
Blue Peel Radiance®
A quick and superficial chemical peel is the answer for people who have little time but desire a little boost to reveal healthier younger-looking skin. one layer at a time.
ZO® Stimulator Peel
Renew and Revive your dull skin in 30 minutes with this treatment also known as the "Red Carpet Peel." Through exfoliation and cellular stimulation, this peel will leave you with an instant glow while softening fine lines and enhancing skin tone.
The Perfect Derma™ Peel
An exclusive formula resulting in overall enhanced skin health. This peel contains Glutathione, a documented anti-oxidant, that fights free radicals and enhances cellular turnover to help minimize hyperpigmentation for clearer, brighter skin. Be prepared to undergo a week of light to moderate peeling to reach your result.
Schedule a complimentary consultation to learn more.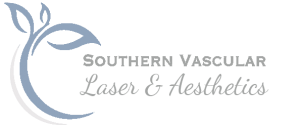 We offer extended hours or professional hours until 7pm the 2nd Monday of each month to better serve those who can't take off work or live out of town.
© Southern Vascular Specialist 2020
Office Hours
Mon – Thur
8:00am – 5:00pm
Friday
8:00am – 12:00pm
Contact Us
Southern Vascular Laser & Aesthetics
1019 East Jackson St
Thomasville, Georgia 31792