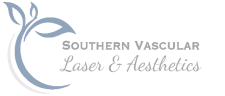 IPL-Intense pulsed light is used to treat redness, "sun spots" or pigmented areas of the skin as well as small capillaries on the face. This is a great treatment for the winter months because staying out of the sun is crucial to the effectiveness of IPL. Sunlight can lead to the darkening of the treated areas.
To get the very best results from IPL therapy, we recommend that our patients do 5 IPL (intense pulsed light) treatments, performed 4 weeks apart.
IPL treats the following:
Sun Damage
Age Spots
Freckles
Broken Blood Vessels
Rosacea
Acne
Rough Skin Texture
Abnormal Skin Redness
Things I should know before my IPL therapy treatments:
Avoid sun exposure 4-6 weeks prior to beginning treatment and during your treatment regimen (this includes tanning beds and self-tanners or spray tan).
Avoid makeup or topical skincare products the day of your treatment.
Discontinue use of exfoliants like RetinA/Tretinoin 5-7 days prior to your treatment.
Please notify us if you have a history of fever blisters. We may begin you on prophylactic antiviral therapy to prevent a flare-up.
If you have any cosmetic tattooing near the area to be treated, this should be pointed out to your clinician.
Photosensitizing medications including doxycycline or tetracycline should be discontinued three days prior to your treatment.
Schedule a complimentary consultation to learn more.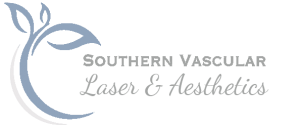 We offer extended hours or professional hours until 7pm the 2nd Monday of each month to better serve those who can't take off work or live out of town.
© Southern Vascular Specialist 2020
Office Hours
Mon – Thur
8:00am – 5:00pm
Friday
8:00am – 12:00pm
Contact Us
Southern Vascular Laser & Aesthetics
1019 East Jackson St
Thomasville, Georgia 31792